Equity Index Market Briefs
Release date: 16 Mar 2020
| Eurex Exchange
Equity Index Highlights - March 2020 edition
Latest edition
Markets never liked uncertainty and the fear of an epidemic turning into a pandemic is felt by all. Despite the exceptional bout of volatility, the Eurex market infrastructure and liquidity pools in our benchmark products have proven to be robust. There was a surge in demand for hedging which naturally led to a flight to quality in terms of the choice of hedging instruments, with the largest derivative volumes executed in the EURO STOXX 50® index, Banks sector, DAX, mini-DAX, VSTOXX®, STOXX® Europe 600, SMI, EURO STOXX 50® dividends and TRFs. Due to the unfortunate spread of the virus outside of China, KOSPI 200 options were also heavily utilized for executing regional hedges. Futures demand driven by Asia-based clients was visible during our extended early trading hours where volumes have now surpassed 10m traded contracts since the launch of this service [...]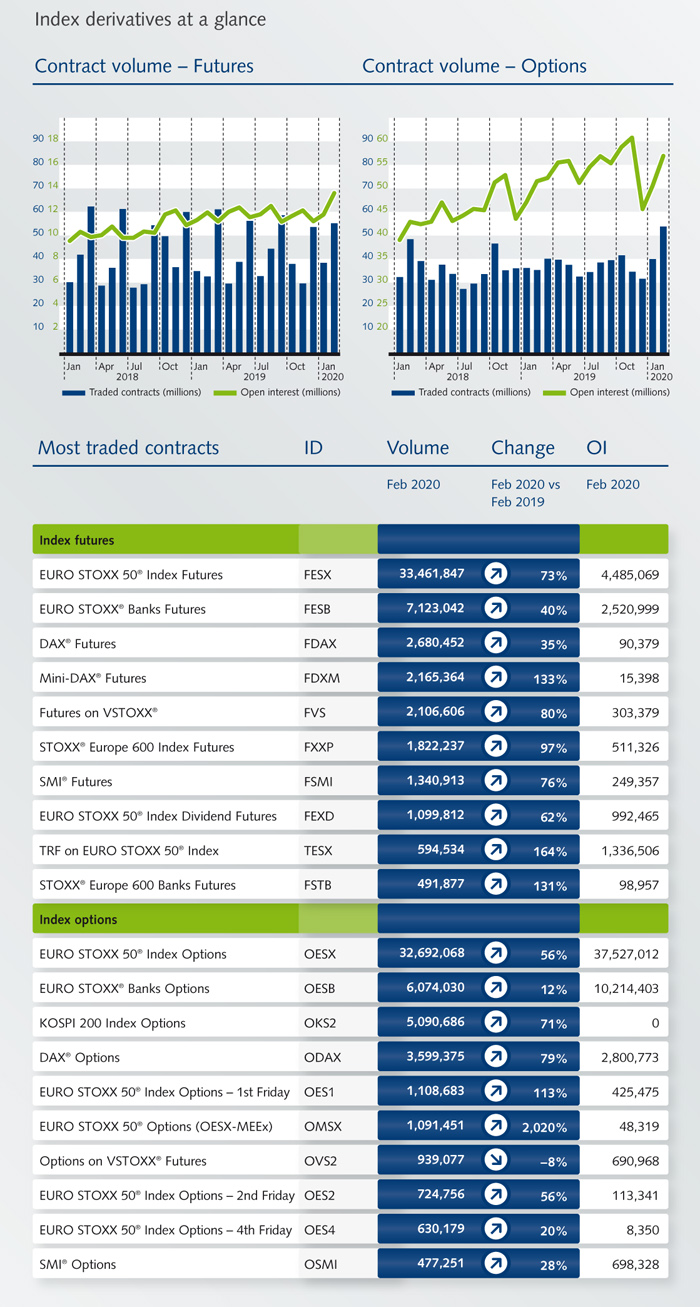 This event study on Brexit and European volatility behavior focuses on the behavior of the VSTOXX® futures forward curve before, during and post European-related election events such as Brexit 2016 & Brexit 2019, French elections (potential Frexit) 2017, and the 2018 Italian election.
Amid the strong worldwide trend towards responsible investing, Eurex is supporting asset managers in switching to sustainable investments by broadening its ESG segment and expanding its range of ESG derivatives to markets beyond Europe. As of March 2, five new Eurex futures cover the sustainable versions of key regional and global MSCI benchmarks.
Martin Lück, Chief Investment Strategist at Blackrock shares his outlook for 2020 including the key considerations that will shape the year ahead.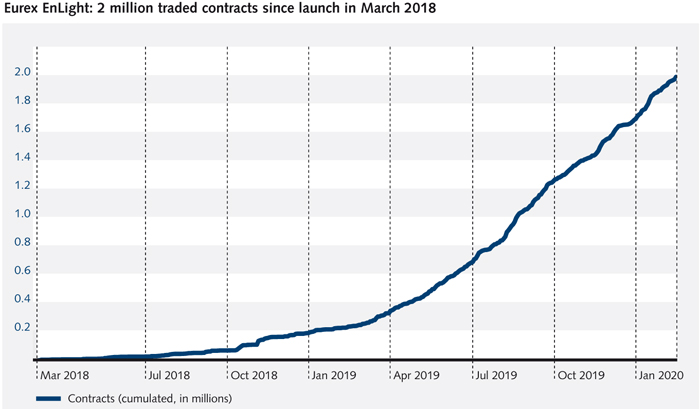 February 2020: Since the launch of Eurex EnLight in March 2018, two million contracts have been traded on the enhanced RFQ platform.
As of 6 April 2020, the Eurex Dividend Derivatives, will be available for trading in the Eurex order book and on Eurex EnLight via the Eurex T7 Entry Service.
Year-on-Year, Eurex saw a 370% growth in our daily average volume and more than 10 million traded contracts during the Asian hours since its launch.

With the new API, we merge available product information into a single, machine-readable source. No more downloading, polling and parsing of files should be necessary. It offers information about Products, Contracts, TES configuration, Trading hours and Expirations. We provide a cutting-edge API based on GraphQL and JSON, giving clients efficiency and Eurex flexibility and a shorter time to market.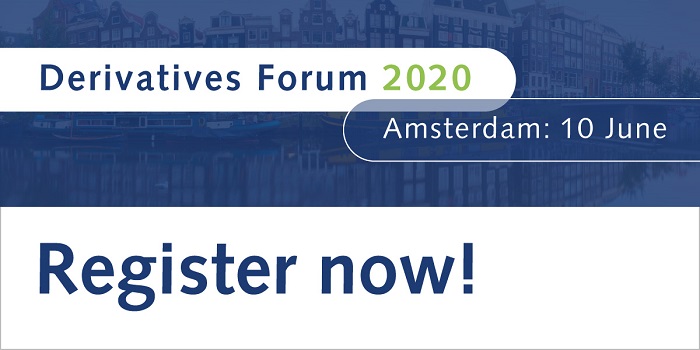 The new decade is upon us and even though it's tempting to look back, let's look forward instead. The Derivatives Forum Amsterdam 2020 will focus on the opportunities the new decade brings Europe, the eurozone and the financial markets as disruption is shaping our industry at an unprecedented pace. Sign up now!
The course focuses on the functioning of derivatives markets in both exchange-traded and over-the-counter derivatives as well as the respective financial instruments. Participants will learn how to analyse and value derivatives. From their market assessment, they will be able to derive hedging, trading and arbitrage strategies and use them in a portfolio context.

Subnavigation
Eurex Group on