Fixed Income Market Briefing
Release date: 09 Jun 2020
| Eurex Exchange
Fixed Income Highlights – June 2020 edition
Latest Edition
Overall the month of May was very quiet across the Eurex Fixed Income (FIC) derivatives portfolio, with the only positive rays of light being the weekly bund options volume seeing an increase of 1.5% and FIC ETF options 543% respectively. Risk sentiment was low for the month and we saw a reduction in both volumes and open interest (OI). Having said this, we have started to see a pick up in volumes and OI at the beginning of June as the EUR curve steepened. This has been primarily driven by the excess flatteness and the apparent lack of appetite by the ECB to further flatten core curves as markets are biased towards further steepening.  At the front end of the curve, we have seen a further pick up in Schatz volumes, both in futures and options, mainly driven by moves witnessed in the swaption space (swaption vol versus cap/floor vol). In recent weeks, we have seen bund vol increase from 2.5% to 4.5% as futures sold off on the back of a strong rally in stocks. However, low levels of delivered over the long term could suppress volatility levels.
Lee Bartholomew, Head of Fixed Income Product R&D, Eurex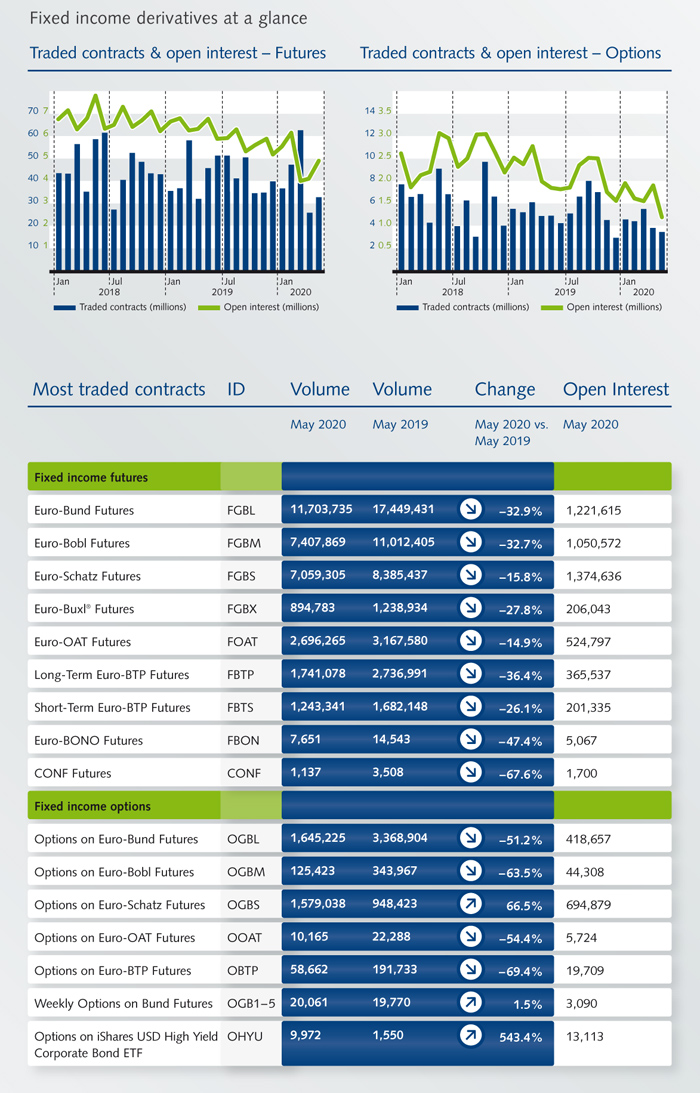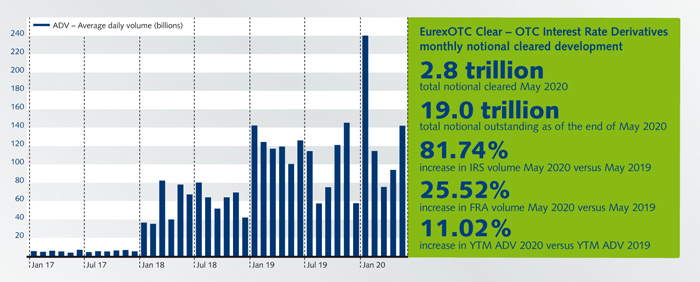 For many in the derivatives and financial industry, the current market volatility is reminiscent of the credit crisis a decade ago. That financial crisis was the catalyst for a wave of financial regulation (e.g., EMIR and UMR). In a DerivSource Q&A, Eurex's Phil Simons discussed how those changes enabled firms to deal with the current crisis and what operational changes firms can implement now to address the collateral challenges arising from the current COVID-19 pandemic.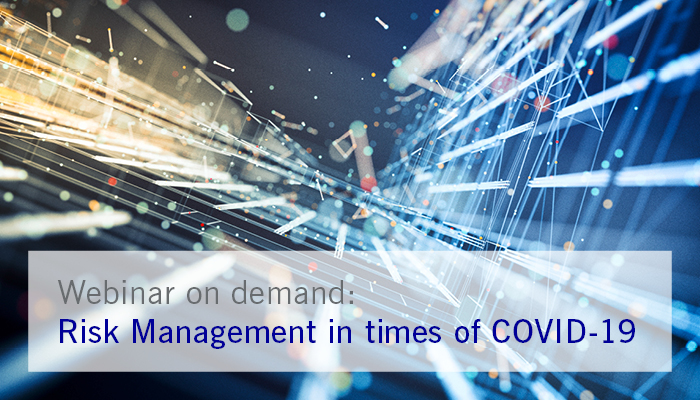 Missed our webinar? No worries, we got you covered. You can watch the webinar on-demand here.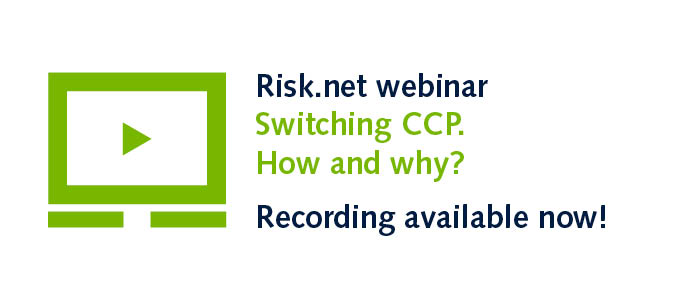 Uncertainty continues to surround Brexit. As the impacts of the recent market volatility are analyzed, it is essential to understand your clearing options, and how you can achieve greater capital and cross margining efficiencies by transferring your OTC Interest Rate Derivatives portfolios to a CCP based in the EU27.
Industry experts share their insights on the topic and discuss critical operational challenges you need to consider when preparing for a portfolio transfer.
Subnavigation
Eurex Group on